Unbeatable Customer Service Is Your Result
Precise ParkLink operates parking facilities on behalf of property owners. We are committed to providing safe and easy parking solutions that stem from in-house only resources allowing us to control the cost and level of service quality you and your customers receive. Unbeatable customer service is the result of partnering with Precise ParkLink. .
Remote Monitoring & Response
Enjoy the same peace of mind as you would with onsite parking staff, but at a fraction of the cost. Our monitoring facility has a real-time, two-way visual and audio connection to our systems.
Hire onsite parking staff to enhance your parking experience. Customer service excellence is the foundation upon which we have evolved into Canada's premier parking solution. Our programs are developed using industry best practices.
Our in-house sign shop offers parking signs of all types, and in all sizes and colours. We produce standard or custom signs flexible to your needs. We'll take care of the design, production and installation for all your signage needs.
We create digital marketing strategies that will maximize your online presence and local search visibility for customers looking to preplan their parking. Our Google-Gurus will evaluate, monitor and grow your parking revenue.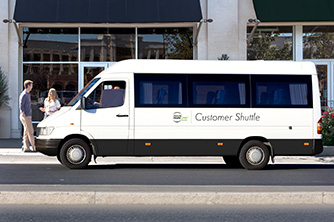 Provide your customers shuttle services ensuring they arrive at their destination quickly and safely. Our shuttles are operated by our highly trained and professional team members whose main focus is to provide superior customer service.
Our valet team will ensure your customers experience a positive first and last impression. Providing exceptional customer service our valet team will greet arriving and departing customers with courteous, secure and convenient valet.
An easy and safe parking solution that reassures the pressures of parking that most anticipate. Our Parking Ambassadors will greet and assist your customers with all needs ensuring they arrive quick and safe to their destination.
Our parking enforcement services will bridge the gap within your parking meter operation ensuring you meet your parking revenue goals. Our approach to parking enforcement is to be fair but firm, however is flexible to your requirements.
What Our Customers Have To Say
Learn what our customers have to say about our parking operation services.