As Canada's parking industry leader for 30 years, our expertise has evolved into urban mobility intelligence.
We now innovate, supply and provide support for all modes of transportation including: transit, parking, electric car charging stations and bike share.
Toronto GO Transit upgraded their GO Train ticket vending machines with our pay stations. Pay stations allow commuters to purchase single ride tickets, purchase or load funds onto their PRESTO card using cash, debit or credit card. Multiple fare types are programmed.
Our Strada pay stations on Toronto Streetcars print "single ride" tickets in exchange for cash or Toronto Transit Commission tokens. Fares are programmed for adults, seniors and students. A validator next to each pay station stamps the date and time on tickets enabling transfers.
Our pay stations are used for the Toronto Union Pearson Express ticket vending machines allowing commuters to purchase single ride tickets, and purchase or upload funds onto their prepaid PRESTO card. Fares are programmed for adult, senior and student, accessibility companions etc.
We choose to supply ChargePoint™ charging stations for their reliability, durability, robust reporting, and user-friendly interface. We install, operate and provide on-going maintenance and technical support for all installations.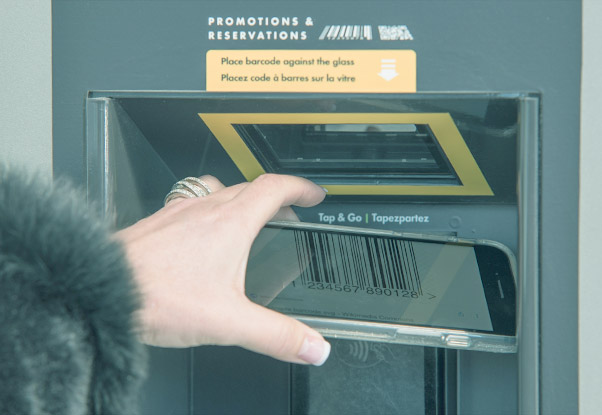 We can program all of our pay stations to accept barcode, mobile, debit and credit card payments using tap and go technology enabling quick and easy transactions for commuters and steady traffic flow. Barcode readers for promotions and validations can be installed on all pay stations.
Flowbird mobile parking app allows motorist to pay for parking on the go using web enabled devices. Features include: a user-friendly payment wheel, GPS locator for parking lots, text message expiration alerts, and the ability to stop, start and extend parking.